Meet the Team
Meet the Team
Scott & Sarah Petersen
Owners
Taking ownership in June of 1997, Scott and Sarah Petersen have built their business on building relationships within the community and establishing services that benefit the businesses and individuals they serve. The two have worked in unison to turn their dream of supporting local farms, pilots, visitors and the city of Pontiac into a thriving reality. In addition to Scott and Sarah owning and operating the business, Scott Petersen is a licensed A&P/IA mechanic and aerial application pilot.
Brandon & Julie Sancken
Director of Spray Operations // Secretary
Married in 2007, Brandon and Julie Sancken live in rural Pontiac with their two children.
A 5th generation farmer from Saunemin, Illinois, Brandon has been part of the Pontiac Flying Service family since 2006. His knowledge of the area and love of farming has endeared Brandon to our customers and partners, and have made him a vital piece of our team. Brandon oversees spraying operations and AgSync logistics.
Julie, Scott and Sarah's oldest daughter, has been working in the family business off and on since 2005. Julie provides assistance in the office and website upkeep.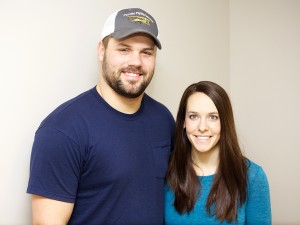 Eric & Jamie Smith
Supervisor of Spray Operations and Cover Crop Specialist // Office Administrator 
Married in 2012, Eric and Jamie Smith live in Flanagan, Illinois with their son.
Eric is a 7th generation farmer from Flanagan, Illinois and has been working at Pontiac Flying Service since 2012. He is the Supervisor of Spray Operations and Cover Crop Specialist, and also assists Brandon Sancken in the office during busy times, providing help with the mapping and scheduling of orders.  
Jamie, Scott and Sarah's youngest daughter, has worked in the office since 2010, leading invoicing and other in-office tasks.
Kristopher Petersen
Aerial Application Pilot & Personnel Manager
Married in 2015 to wife Shelby, Kris lives in rural Graymont, Illinois, and is a graduate of the University of Illinois. Kris worked his way up from the loading pad to the air — now serving as an aerial application pilot and personnel manager during busy times of the year.
Seth Lyons
Supervisor of Spray Operations & Mechanic Apprentice
Seth Lyons is an apprenticing mechanic alongside Scott Petersen and is the Supervisor of Spray Operations for Pontiac Flying Service. He has been adding value to our business for over four years; putting his experience to work while taking charge of our loading pad and chemical inventory.
Adam Immke
Aerial Application Pilot
Now an Aerial Application Pilot, Adam Immke started with Pontiac Flying Service over six years ago as part of the ground crew. Adam graduated from the Illinois State University in December of 2013 with a degree in Agricultural Business and Agronomy Management.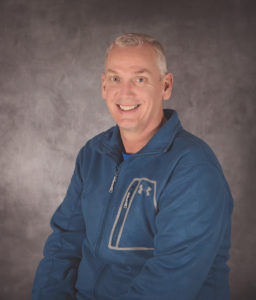 Jeff Potter
Certified Flight Instructor
Jeff Potter is an experienced flight instructor who loves working with pilots and teaching others how to have safe and enjoyable flying experiences.
Jeff holds a Commercial Pilot certificate with an instrument rating, and is a Certified Flight Instructor, holding an Airplane Single Engine Land CFI-I to give instrument training. Contact Jeff Potter at 815-848-7290 or email him at jeff.potter1@frontier.com.
Now that you've met the team, discover how the Pontiac Flying Service family can add value to yours by viewing our complete list of services. Contact us today!